MacBook Repair Dubai and UAE Available for All Models
Repair Zone is a reliable MacBook repair Dubai and UAE service provider. We have over 10 years' experience of dealing with all kinds, types and models of MacBook laptops. Our MacBook repair Dubai and UAE specialists make your Apple laptop good as new again. Get any faulty or broken parts repaired or replaced for your MacBook laptop anywhere in Dubai, Sharjah, Abu Dhabi, Ajman and rest of UAE. We are available anytime for MacBook laptop repair anywhere in UAE. Price: Starting from 100 AED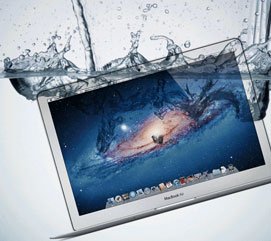 MacBook Laptop repair available anywhere in Dubai and UAE anytime
MacBook Air repair with parts replacements options in Dubai and UAE
MacBook Pro repair for all models and specifications in Dubai and UAE
MacBook Air 2020, MacBook Air 2019 and all other year models repair available
MacBook Pro 2020, MacBook Pro 2019 and all other year models repair available
MacBook Air Retina repair available in Dubai and UAE anytime
MacBook Core2Duo repair available in Dubai and UAE
MacBook Unibody repair and servicing available in Dubai and UAE
All Original Apple OEM Parts Guaranteed with MacBook Repair
Repair Zone guarantees all original Apple OEM parts for our MacBook repair in Dubai and UAE service. Get 100% functionality restore for your MacBook broken screen replacement, battery output, keyboard or any other mechanical part. We provide OEM parts repairs for MacBook laptops of all models and specifications. Get latest MacBook Pro 2019 or MacBook Pro 2018 repair in Dubai and UAE with original Apple provided parts. Our same day MacBook repair UAE service is usually available with parts available in stock. MacBook Air 2016 repair UAE and MacBook Air 2017 repair UAE with original OEM parts is available anytime.
Repair Solutions Available for All MacBook Components and Problems
At Repair Zone, we have expertise in all parts repairs and replacements for MacBook laptops of any models. Get MacBook Pro broken screen replacement in Dubai or UAE anytime. We also fix and replace MacBook butterfly keyboards or any other MacBook keyboard replacement in UAE. Our qualified and experienced Apple MacBook repair specialists in UAE offer satisfactory laptop repairs for all devices.
MacBook Pro 13-inch, 15-inch and 16-inch Broken Screen Replacement in Dubai and UAE
MacBook Air 11-inch and 13-inch Broken Screen Replacement in Dubai and UAE
MacBook Pro and MacBook Air Display Repair and Replacement in Dubai and UAE
MacBook Butterfly or Magic Keyboard Replacement in Dubai and UAE
MacBook Water Damage Repair Available in Dubai and UAE
MacBook Fan or Charging Port Replacement Available in Dubai and UAE
MacBook Ports, Speakers and Logic Board Repair and Replacement in UAE
MacBook MacOS Upgrade and Installation in Dubai and UAE
MacBook New Software Installation Service Available in Dubai and UAE
We Provide Online Chat Support for All MacBook Repair Requirements
Can't get your MacBook Air or MacBook Pro to turn on anywhere in Dubai or UAE? Need supervision for MacBook laptop battery replacement? Repair Zone is here to help. Our online chat support available for Dubai and UAE provides supervisor assistance for all MacBook repair service requirements. Get the confidence you need to complete a MacBook repair in Dubai and UAE anytime. Our professional MacBook repair specialists in UAE help you get the best out of your Apple laptop. Chat with us now and fix all minor issues or replace easy parts by yourself.
Get Doorstep MacBook Repair Anywhere in Dubai and UAE
Repair Zone now provides a convenient doorstep Apple MacBook repair service anywhere in Dubai and UAE. No more waiting times for MacBook repair service at all. Get all parts replacements or upgrades and repairs for your MacBook device anytime at your doorstep. Send your MacBook with our specialist if the repair can't be completed on your location. We will drop it off fully repaired and restored quickly.
Doorstep MacBook repair available in Dubai and UAE anytime, anywhere
Get your Apple MacBook Pro or MacBook Air laptop restored to full functionality
Repairs and replacements available for all broken or faulty parts on MacBook Laptops
Skilled and experienced MacBook repair specialists available anywhere in UAE
Chat with us now to get online chat support for all MacBook problems and issues
Best service provider for MacBook needs… my laptop got damaged due to coffee spill and I don't have any hope it will work again and when I contacted the repair zone team they ensure it will get fixed and the problem is resolved. Kudos to the team and I highly recommend their services.

Best service in dubai
My kid spilled juice on my macbook air and key board was not working properly. i contacted with repairzone team they fixed my macbook in same day i was so happy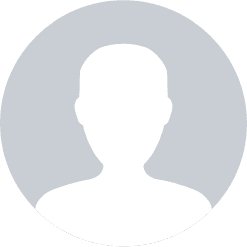 My Laptop touchpad was not 100% accurate and the team as fixed the issue with in few hours. I truly recommended any one for their 100% professional service.
I was looking for some reliable place to repair my MacBook, as it was not turning on.. and stumbled upon this one. I could say this is the best, the technician helped me with the repair in few hours. Now its working perfectly. Thank you RepairZone.. most reliable and trustworthy service. Cheers!!!

The best MacBook Repair Service Dubai. the team is really quick and fast to resolve the issue. my laptop was liquid damaged and there is no hope of fixing but the team as turned to be in a working condition.
thanks to the team and I strongly recommend repairzone for any Mac related issues.