MacBook Air Repair Dubai and UAE
Repair Zone is an Apple MacBook Air repair specialist in Dubai and UAE. Our specialized Apple laptop repair service makes your MacBook Air system return to full functionality. Get MacBook Air flickering screen issues or broken screen replacement anytime anywhere in the UAE. We provide Apple MacBook Air 13-inch and MacBook Air 11-inch repair and support in Dubai, Abu Dhabi, Sharjah, Ajman and rest of UAE. Our doorstep MacBook Air repair UAE service is available for every home, office or shop address. Price: Starting from 100 AED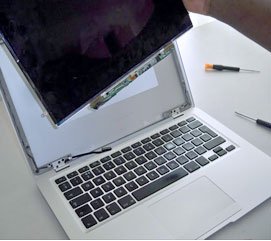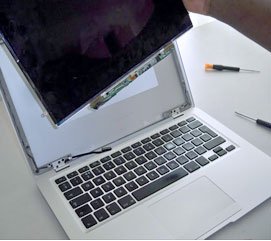 Doorstep MacBook Air repair Dubai and UAE available for any home, shop or office location
MacBook Air 11-inch repair and MacBook Air 13-inch repair in Dubai and UAE
Guaranteed OEM parts MacBook Air Retina repair available in Dubai and UAE
MacBook Air 2020, 2019, 2018, 2017, 2016 and all other year models repair in UAE
Quick MacBook Air repair in Dubai and UAE service for personal or work laptop owners
MacBook Air repair solutions available for all common hardware problems and issues in UAE
Get MacBook Air Repair in Dubai and UAE at Your Doorstep Anytime
Looking for a trusty convenient MacBook Air repair in Dubai and UAE service? Repair Zone is the right service provider for your needs. We have MacBook Air repair specialist service providers in Dubai and all of UAE offering visits when and where you need. Call us or book your appointment here through the website. We will come to any shop, home or office address in any part of UAE. Get your MacBook Air restored to full functionality. MacBook Air keyboard replacement, MacBook Air broken screen replacement and all other parts repairs and replacements are services we have mastered with doorstep delivery in UAE.
Quick Repair Solutions for All MacBook Air Hardware Problems and Issues
Need MacBook Air 13-inch broken screen replacement? Looking for MacBook Air 11-inch keyboard replacement in UAE? You are at the right place. Repair Zone offers all hardware parts repairs and replacements for MacBook Air any model device. Get full functionality restore for your valued MacBook Air laptop anywhere in UAE.
MacBook Air 11-inch, MacBook Air 13-inch Broken Screen Replacement in Dubai and UAE
MacBook Air Battery Replacement for All Specification and Year Models in UAE
MacBook Air Flickering Screen Repair and Replacement Available Anywhere in UAE
MacBook Air No Sound Problem Fixed with OEM Speaker Replacement in UAE
MacBook Air Wi-Fi Not Working Solved with OEM Hardware Parts Replacements in UAE
MacBook Air Overheating Problem Fixed with Fan Replacement in Dubai and UAE
MacBook Air Not Charging Issue Solved with Charging Port Replacement in UAE
MacBook Air Hard-Drive and RAM Upgrades and Replacement Available in Dubai and UAE
MacBook Air Not Starting Problem Solved with All Hardware or Software Solutions in UAE
Online Chat Support for MacBook Air Repair in Dubai and UAE
Why not try solving minor MacBook Air problems yourself with professional supervision? Repair Zone now offers online chat support service for MacBook Air repair in Dubai and UAE. Our skilled professionals oversee all the progress of your self-repair on any MacBook Air device. Our online chat support agent will guide you with each step of the process. Replace MacBook Air battery with online chat support in Dubai and UAE instantly. Chat with us now or call now to find out more about online chat support for MacBook Air repair in Dubai and UAE.
We Repair and Service All MacBook Air Models with OEM Parts
Repair Zone provides MacBook Air repair in Dubai and UAE with all original OEM parts for all models. Our Apple laptop repair specialists have expertise with all specifications and year model of MacBook Air devices.
MacBook Air 13 2020 repair in Dubai and UAE
MacBook Air 13 Thunderbolt 3/USB-C repair in Dubai and UAE
MacBook Air 11 All year Models Repair in Dubai and UAE
MacBook Air 13 2019 repair in Dubai and UAE
MacBook Air 13 2018, 2017, 2016 and 2015 Repair in UAE
MacBook Air 13 and 11 Older Models Repair in Dubai and UAE
MacBook Air 13 All Models Repair in Dubai and UAE